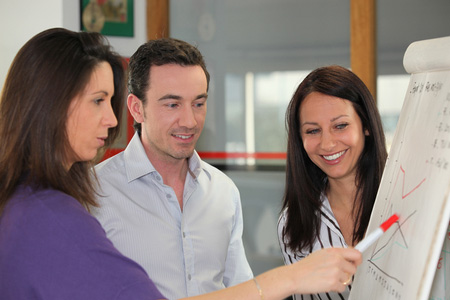 Building customer relationships and meeting their needs is at the heart of this selling skills course specifically designed for Retail Sales Professionals.
At the core of this training course, participants will learn and practice a proven, step-by-step sales questioning model they can use immediately in any sales situation. This powerful sales questioning technique is all about asking the right questions in the right order. It is designed to increase the likelihood of making a sale by better understanding customer needs while maintaining a great customer experience. By following this proven questioning model your retail sales professionals will confidently lead their customers successfully through the buying experience.
Course participants will learn how to guide the sales conversation efficiently and effectively. They will also learn how to:
 Adapt their communication style
 Question customers to discover their needs
 Build trusting, long term relationships
Course objectives:
By the end of this training course participants will be able to:
Understand that every customer is different and be aware of the four personality styles;identify their own style; and, adapt their style to establish rapport with other personality styles.
 Follow a simple 5-step sales process that will give them the confidence, energy, and focus they need to become successful retail sales professionals.
 Use a powerful sales questioning  technique that will enable them to uncover customer needs better .
 Overcome common objections and close the sale.
 Make the best out of each interaction with every customer.