A Masterclass In Sales
Join me for a masterclass in Sales, where we will explore the following topics in detail:
A 6 step Sales Process
2 different techniques to overcome objections
8 closing options
Pipeline & forecast management
New Business Development
For more detail on our next course, please contact me directly on jo@salesperformance.ie or phone 087 2730463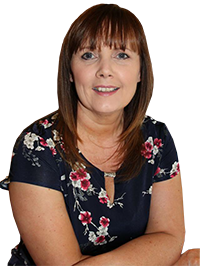 Jo Collins

Jo Collins of Sales Performance has over 25 years experience in sales and sales management. Jo worked for 20 years, in numerous roles with Independent News & Media. In the last 8 years she enjoyed the position of Group Sales Manager, with responsibility for print and digital sales, while leading a team of Sales Managers and Sales Representatives. She now works as a consultant to various Companies to grow their Profits, by introducing Effective Processes and Structures for their Sales Teams. In addition she coaches and mentors sales managers, on how to be an effective leader and achieve results through their teams.
With over 25 years experience in Sales and Sales Management, Jo believes that the most competitive advantage any company has is its people. A great leader will inspire their team to dream big, learn more, do more and become more. Focusing on the development of your people will be the key to future success. Jo's approach to business growth is very practical, and she shares techniques and tips on what has been successful in her previous roles.
These courses are a great investment in YOU and Your Business.
Google review feedback from clients:
"EXCELLENT… Jo takes you on a simple and easy to follow journey from A to Z on how best to sell YOUR product or service. The tips, tools, ideas and processes are invaluable and I have begun to implement them into my own sales process with great success… thank you for the insights Jo, as our team grows we will call upon your services again!" – Tom Dempsey
"I recently attended sales training with Jo from Sales Performance. The knowledge and skills I picked up were excellent. I acquired 2 new clients this week using methods I learned from Jo. I cannot recommend her highly enough". Ted Walsh
I attended Jo's sales course recently. What I really liked about the course was that I came away with very practical steps that I can put into practice immediately. If you get a chance to attend any talk or workshop with Jo, I would highly recommend it! Grainne O Neill
I attended Jo Collins sales course. I attend these types of courses periodically, and Jo brings such insight into the issues that SMEs tend to have around the issues of lead generation, pipeline management, dealing with objections, closing the sale, and so on. She has such a wealth of experience and is only too happy to pass on her knowledge of the sales process. Highly recommended!   Ian Jackson – Go2Web Digital Marketing

I would highly recommend working with Jo to improve your sales performance. I attended the Master Class in Sales and not only received some real practical advice that I can implement straight away but feel I now have a more holistic approach and have identified clear objectives and areas I need to work on to improve my company's sales performance…. Barry Brennan Dulann
For more information or to book please contact:
Jo @ 087 2730463
Jo@salesperformance .ie
---
We had the pleasure of having Jo as our Sales Mentor for our startup company Wolf Academy. Before meeting with Jo we thought we had a good grasp of our sales strategy but we quickly realised how little we had thought of in our approach. After only a couple of meetings with Jo, we had drastically improved our sales approach - Jo got us thinking about everything from how we approach new customers to how we talk on the phone to how we nurture new relationships. Her excellent guidance and decades of wisdom helped us to craft not only a brilliant sales strategy but also a unique approach to sales that feels right for us. If you're looking to increase your company's sales or just get clear on where to start, I couldn't recommend Jo's services highly enough.
Shane Mc Mahon
2020-11-10
We went through a sales training course with Sales Performance yesterday... it was extremely professionally delivered and follow up was extremely prompt... excellent!
After starting up a new business I came to the realise that I needed help with my approach to sales. I attened one of Jo's seminars and have also engaged with Jo for 121 mentoring and . Although I'm still a work in progress, thanks to Jo's support I have a good understanding of what my sales process looks like and I have a clear sales messages for different situations. Jo is an absolute professional in her work and she has a wonderful pleasant personality who genuinely wants to help you succeed.
Cilles Athletic Club
2020-09-22
Fiona Sherlock
2020-09-03
Jo was recommended to me from the LEO, and I found our coaching sessions to be insightful with clear outcomes and critical to forming both a strategic approach and short-term actions. Would highly recommend Jo.
Dermot Donohue
2020-04-14
I have been involved with a lot of Zoom meetings during the Covid lock down and I took part in a Zoom meeting today which Jo delivered and I can say without doubt that it was the best one I have joined so far. Her preparation and presentation made her talk highly informative and very easy to follow with a truck load of inspirational ideas for everyone in business during these difficult time . I came away from the meeting with 6 pages of notes and a very positive frame of mind to put so many of the ideas into action. Thank you Jo, really enjoyed your presentation.
Really enjoyed Jo's sales training! I felt engaged for the whole day and made everything easy to understand and demonstrated simple effective tips to bring to your sales process. Would highly recommend Jo as a sales trainer/coach and hope to attend more of your sessions in the future!
We engaged Jo to do some sales and customer service training with our staff. It was a very successful day, the staff found her very engaging and got a lot from it. Since then everyone is more energized and motivated. I would recommend Jo to anyone who is serious about customer service.
Daithi MacDonncha
2020-03-02
I recently attended a training course with Jo through the Executive Institute. She is an excellent coach and delivered the course in a relevant, enjoyable, and personable fashion. Jo really is an expert in her area and I'd highly recommend hiring her as a sales coach for your business or attending one of her courses should you get an opportunity.
Adam McCaffrey
2020-02-28
Really enjoyed Jo's course, she made everything easy to understand and was very insightful. Will definitely be putting these tips to use!