What does this mean for you?
Confidence that the material that I share in these programmes has gone through a rigorous process and is trusted.
Academic qualification plus practical solutions that will boost your confidence and performance.
A CPD sales course is important for your CV and future promotion.
Online training allows you to learn at a pace that works for you.
Additional option of online learning plus group coaching over 6 sessions.
As customer expectations grow, a  professionally qualified CPD course, becomes more important as a means of separating yourself from the pack.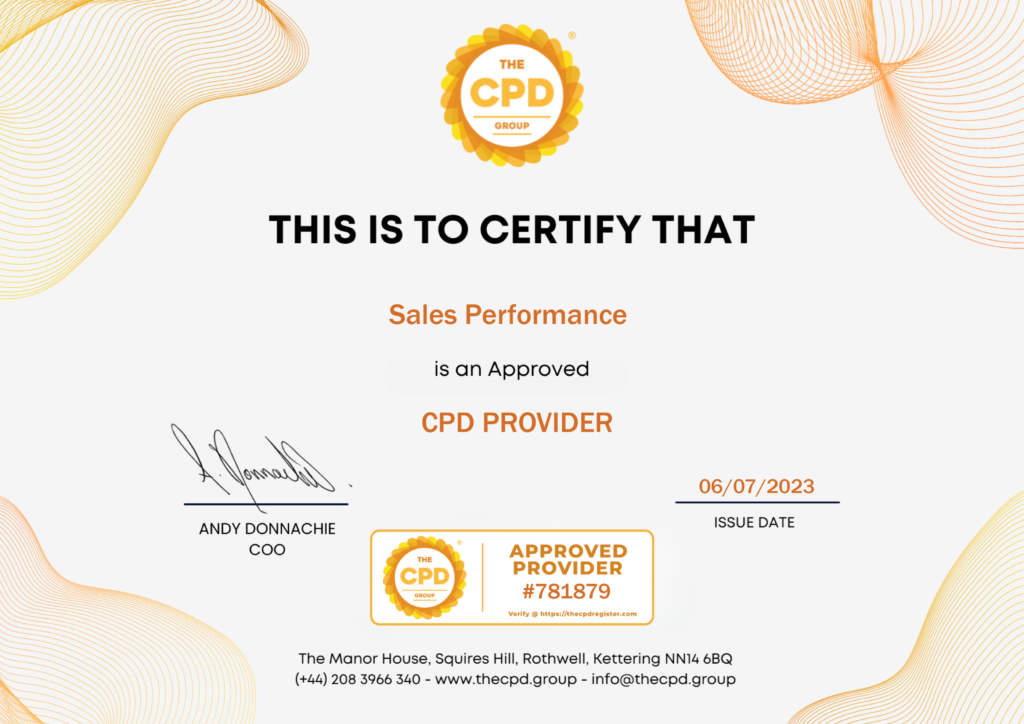 Some google reviews and feedback from previous learners:
DNG Martin o Connor
Jo sales training has been an excellent program to be a part of. Jo gave us great plans and processes to handle certain sales situations and a different way to think about our sales approach, which we have implemented immediately. I would highly recommend Jo's training to any business.
Convergent : Amy
This is a great course for those looking to further their career in sales -whether you are new to sales or just looking to fine-tune your strategy. During this course, Jo took us through the full sales process, from finding and qualifying leads, to post-sale customer relationship management.
Salesforce – Ciara
I just completed Sales Performance's online sales training programme. The online option was brilliant for me, as I could skill myself up in my own time, with no compromise on the quality of the learning as it felt like Jo was in the room with me as I did the course. The videos were excellent and the extra material after each module was really helpful. Would highly recommend this online learning to anyone that wants to upskill in the area of sales. The certificate I received upon completion of the course was a really nice touch for my LinkedIn