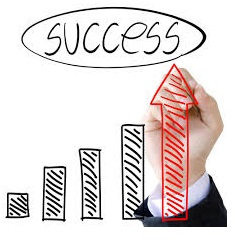 Each of us will either be implementing or developing Sales Plans for 2018. Whatever stage you are at, some thoughts that I hope you will find helpful for the year ahead.
Reflect on 2017, what can you learn from your successes? Repeat and build on what worked for you.
Own your sales goals, and eliminate excuses.
Follow the ABC rule Always Be Curious
How to be curious? Sell with Questions
Focus on building trust, the easiest way to that is to LISTEN
Welcome rather than fear Customers objections. If a customer is raising objections, I believe we have not completely done our job yet.
WIIFM: it's not a new radio station!! ( whats in it for me)
Put yourself in your customer's shoes, how can your solution or product help your customer?
Understand their business, their needs and then work on how you can help them.
Follow up, follow up and follow up again. During the buying process find relevant ways to stay top of mind, by adding value.
Understand your buyer and sell the way they want to buy; every customer is different and deserves that respect.
Remain passionate about what you do.
''selling is about sharing your enthusiasm for something you want everyone to benefit from''
Jo Collins
E:  jo@salesperformance.ie
M: 087 2730463
W: www.salesperformance.ie